AIR
Multiple GDSs

Multiple GDSs

NDC

Worldwide Aggregators

Multi PCC-SOTO

Offline Suppliers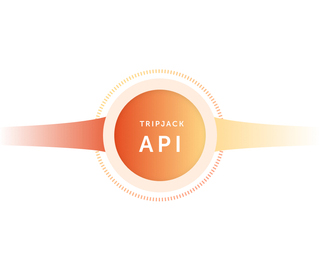 HOTEL
OTAs

Direct Contracts

Offline Suppliers
750

Airlines

6,00,000

Hotels

30

Years of

experience

2,50,00,000

Transactions

101

Awards &

Recognitions
Multi-source Aggregated Content

Inventory from GDS, Consolidators and Direct Airlines
Private & Special Contracted Fares

Rich, Define and Relevant Content
Real Time Booking

Fast Response
LCC

Global SOTO Fares

GDS

NDC Fares

Private Fares
OTA Rates

Offline Supplier Rates

Direct Contracts
Agreement

Integration

IAT Testing

Certification

Onboarding

Go Live
1-2 Weeks
What
Will i Get?
Access to rich content of 750+ airlines and 6 lac hotels. Our negotiation power grants you lucrative deals all through single integration.
How
Does it work?
Powered by the newest technology, this API is easy-to-integrate and you can go live in less than two weeks.
Why
Should i Integrate?
Connect your platform with extensive and vast content at negligible cost with maximum automation save on time and operational costs.
Query Received. Will get back to you!!!
Not able to send mail. Please try later